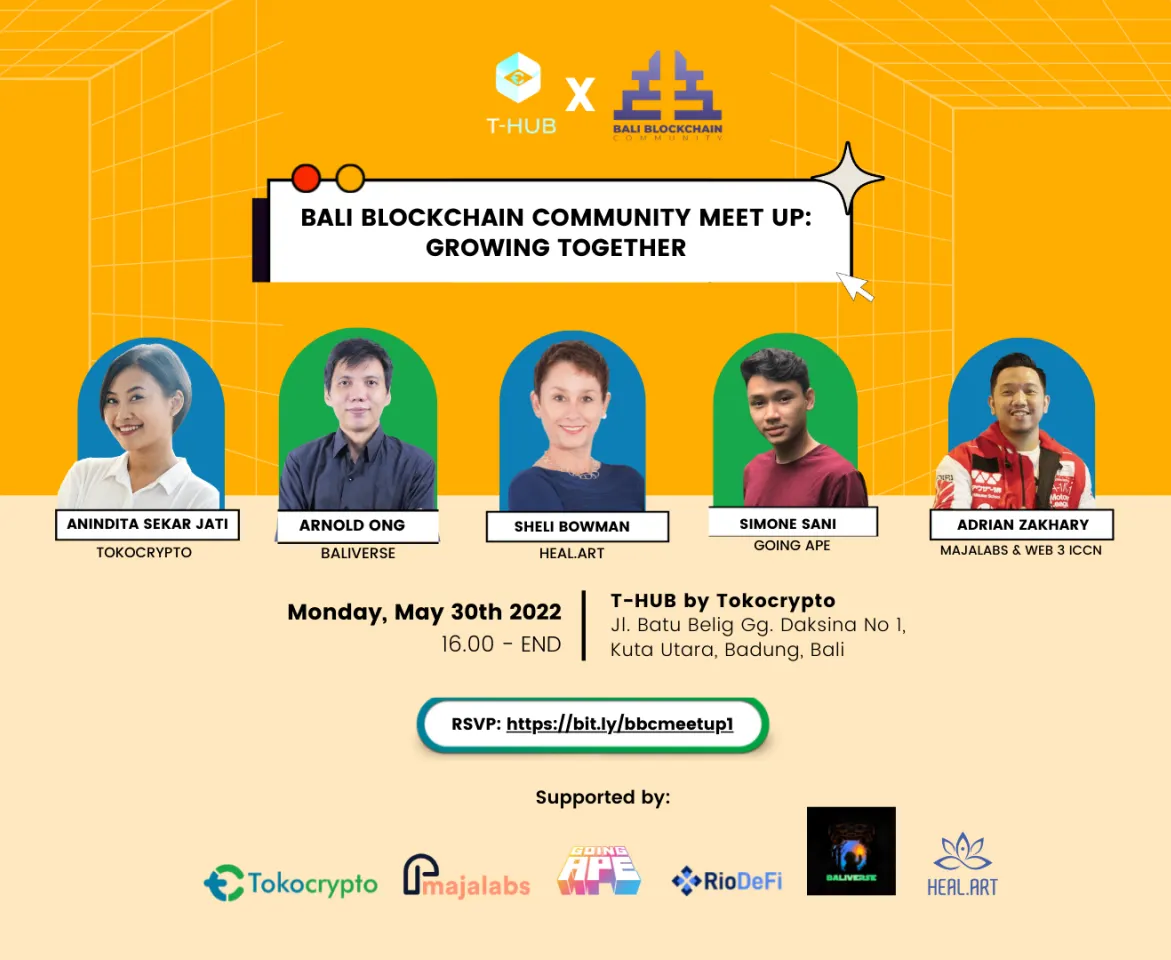 BALI BLOCKCHAIN
COMMUNITY MEET UP


The Bali Blockchain Community, initiated by blockchain and Web3 enthusiasts, has the goal of educating the local audience while creating a space to foster community and networks in the Web3 space.
The BBC held an event at T-hub to educate viewers about the developments of Web3. It began with a sharing session, where each speaker discussed relevant aspects of their projects, followed by a panel discussion and ending with an ice-breaker activity.
The speakers included Arnold Ong (Baliverse Product Owner), Adrian Zakhary (Founder of Maja Labs), Sheli Bowman (CEO of Zenful), Simone Sani (GoingApe Community Catalyst), and Anindita Sekar Jati (Head of PR of Tokocrypto).